I look back every November to give thanks for all of the good music that graced my ears. Then I make a list. This list is a prayer of gratitude that goes out to all of the artists who still work hard in spite of album leaks, negative reviews, and unappreciative live crowds. I know this blog post isn't much, but it's my way of showing a little appreciation:
10

. Active Child -

You Are All I See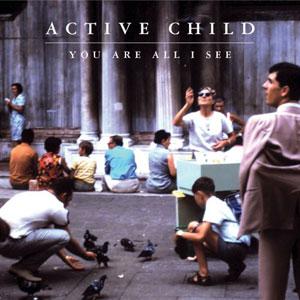 An ex-choirboy plays the harp over post-dubstep beats. I don't really feel the need to say anything more. He gets a guest vocal from How To Dress Well, brought Chad Valley along as the opener of his North American tour, and is now the opening act for M83's tour. He is running with the right crowd. We will hear a lot more Active Child in the years to come.
You Are All I See
is a beautiful haunt of an album, but it really feels like the beginning of something special.
best track:
Hanging On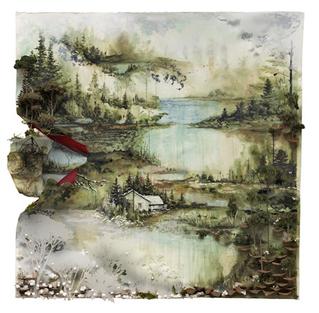 I couldn't stop listening to this when it came out. Replay value is what gets an album in my top 10. I would rather not even explain why this album works for me, it just does. If you also put these songs on repeat, you got it. If you turned it off seconds after hearing it, fine. I don't think this an album that needs to be defended.
best track:
Beth/Rest

8

. G-Side -

The One...Cohesive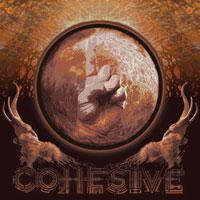 Rap album of the year. In a recent interview I did with ST 2 Lettaz and Yung Clova, they said that their music is not cloud rap, just Alabama music. But whatever we want to call it, G-Side has the most radical sound in hip-hop today. They sample Beach House, Enya, and Tame Impala like it's nothing. Seriously, they're not gimmicky at all. If the sound works for their song, that's why they're sampling it.
best track:
How Far

7

. Chad Valley -

Equatorial Ultravox EP
If anything should be considered a "surprise" in my top 10, I guess this would be it.
Equatorial Ultravox
wasn't even reviewed on Pitchfork, so yknow. But these seven tracks still get me up. He sounded great at Schubas, so I have really high hopes for a full length (or another EP, or whatever he decides to release). It's the ideal chillwave, and I am still unapologetic about loving it. These guys are making fresh music, and it gives me the bliss.
best track:
Fast Challenges

6

. M83 -

Hurry Up, We're Dreaming
It was 2011's epic album. And hey, if I'm looking for something grandiose and overwhelming, this is the stuff. It sounds like the 80s, but no, it actually doesn't. It sounds like 2011. This is music that people are connecting with right now. We're not going back in time. We're hearing synths clearer than ever, and they warm our hearts. Don't forget about shoegaze either. M83 is a culmination of a couple decades worth of ideas, succeeding today and today only.
best track:
Midnight City

5

. Korallreven -

An Album by Korallreven
It was a great year for quiet music. Actually, I don't know. Does screamo exist anymore? Is punk still a thing? I have a feeling that loud shit doesn't do as much for us anymore because of how easy it is to make a high-quality album in one's bedroom with a laptop. Our ears are collectively refined, and emotional music can't be achieved as easily or brutishly these days. Korallreven is like new-age, Native American, sacred music, ambient, Sigur Ros and chillwave delicately smooshed into one lovely as honey viiiiiibe.
best track:
The Truest Faith

4

. Kurt Vile -

Smoke Ring for My Halo
Hey, guitars! Yeah, that's an instrument for old dudes, but Kurt Vile doesn't care. He knows how to write a great song with his guitar, and he should continue. Kurt has an aura that you can't really fuck with. The timelessness of songwriting wins again here, whether you're a fan of Bruce Springsteen, Sonic Youth, or Arcade Fire, Kurt Vile's music somehow stretches across decades of rock and roll cool and comes back with a uniquely original style.
best track:
Jesus Fever
3

. Washed Out -

Within and Without
Chillwave came out of the bedroom in 2011. Washed Out is the frontrunner of the movement, and is taking pride in being so. Whether you're getting high, having sex, dancing, reading, or sleeping,
Within and Without
should be the soundtrack. It's a strange time for music like this though. Washed Out opened for Cut Copy on their last North American tour, and leaving the venue I overheard some awful girl call Washed Out "the hipster Enya." First I wanted to turn around and tell her to
check this out
, but then I just shrugged it off and thought, "Enya is awesome."
best track:
Soft

I completely slept on Real Estate's self-titled debut, but after seeing their show at the Subterranean this summer, along with a majority of new songs in their set, I woke up. You don't have to look too deep beneath the haze to hear a band that cares deeply about music. Precision and harmony are of utmost importance to Real Estate, and the result is an arresting album of indie surf rock. And no, you shouldn't just listen to this in summertime. I just listened to it again, and it sounds great on 40-degree Chicago evenings.
best track:
All the Same

I don't think a great album can ever be neutral. The best records probably get an equal amount of love and hate (I'm thinking
Trout Mask Replica, Velvet Underground, Another Green World, In Rainbows, Rumours,
anything by ELO, etc.). Believe it or not, people
still
think Bob Dylan has a weird voice. And yeah,
Kaputt
should divide us. People should get upset when they hear this easy-listening, cheesy-sax-drenched, v0cals-recorded-lying-on-a-couch, artsy shit. But what can I say. I haven't listened to any other album this year more than
Kaputt
. I am infatuated with every track here. I guess artistic audacity just gets me every time. I want to hear someone giving a crazy idea his all, even if that could potentially mean utter failure. Dan Bejar could've made the worst decision of his life by releasing
Kaputt
, but as long as listeners like me are around, we'll make sure this isn't the last time an artist doesn't play it safe.
Kaputt
is my favorite album of the year.
best track:
Kaputt