If something comes out in the next few weeks that totally blindsides me, I will amend this list. But over the past 12 months, I've heard a lot of great music. I'm ranking it right here, right now. If you want to hear any of these albums, just ask. Counting down from 25:
25. Thao & Mirah -

Thao & Mirah
Two of the coolest ladies in music, making it together for at least this one album. For whatever reason, this was a critically underrated album. But it has every attribute I look for. Dynamic vocal performances, peaks and valleys of high to low energy, unexpected sounds from one track to the next, and perfect harmonies. They put on a fun show together too.
best track:
Hallelujah

24. Fleet Foxes -

Helplessness Blues
Relaaaaaax. Who caaaaaares. Fleet Foxes don't have to prove anything to you, they're just hanging out, playing some songs.
Helplessness Blues
may not have the stand-out tracks of their debut, but that's what's so nice about it. When this album is on, I can turn my critic's ear off and sit around with my dog. It plays all the way through before I realize it's on, and then I wake up. Be quiet and enjoy Fleet Foxes.
best track:
Montezuma
23. Gotye -

Making Mirrors
So in Australia this went double platinum. Which kinda makes me want to move there. I mean, if Cut Copy and Gotye are any indication, this country obviously knows how to create melodic pop music better than the rest of the world. And don't even try to start with that South Korean shit, I'm not buying it. Anyway,
Making Mirrors
at first sounds like it could be a guilty pleasure, but it's too erratic and surprising to fit any mold. No guilt, pure pleasure.
best track:
Somebody That I Used To Know
22. Hauschka -

Salon Des Amateurs
Nobody else does the John Cage homage better than Hauschka. But this year, Hauschka took a brilliant creative leap forward by ditching the odd time signatures in place of house rhythms. It's an inspiring idea, but the resulting sound is even better than the idea. I'd rather listen on headphones than dance to it though.
best track:
Radar
21. Eleanor Friedberger -

Last Summer
I almost loved The Fiery Furnaces, but I think all along I was really just loving Eleanor Friedberger. Her debut solo album has all of the quirkiness (well, maybe not all) of The Fiery Furnaces, without any of the nonsense (you know what I'm talking about.). Melody and multi-instrumentation reign, and Friedberger's familiar voice sounds as uniquely warm as ever.
best track:
Owl's Head Park
20. Blanck Mass -

Blanck Mass
What kind of jerk would I be if I didn't include a drone album this year? To be honest, Blanck Mass is the most beautiful noise I've heard in years. It's ambient and hypnotic, not too sludgy or gloomy. This is Benjamin John Power though (Fuck Buttons), so it shouldn't be surprising to hear that this is good shit.
best track:
What You Know
19. Friendly Fires -

Pala
The summer album of the year. It's a big pop record from a UK dance band, and nothing more. But, certainly nothing less either. This is what I hope the kids are excited about these days. It depresses me that the Warped Tour is still a thing. Come on kids! Don't you realize Friendly Fires is here now! Eh. Whatever. Fun music is for fun kids. Take it or leave it.
best track:
Hurting
Chicago always has a new band we can be proud of at the end of the year. For 2011 it is definitely Cave.
Neverendless
is pretty much just five pysch jams. It's crisply produced, like an American Dungen or something. It's nothing revolutionary, it's not even anything that hasn't been done tons of times already, but it's done as well as I've heard it in years.
best track:
WUJ

17. Toro y Moi -

Freaking Out EP
That's right, the EP is better than the full length he released this year. Or is that not even debated? I was underwhelmed by
Underneath the Pine
, but
Freaking Out
features the funkiest chillwave I've yet heard. And dammit, I love funky chillwave. Five songs I wouldn't hesitate to play at any moment at Rodan or on CHIRP. This is everything I love about new music.
best track:
All Alone
16. Youth Lagoon -

The Year of Hibernation
I'm very wary of lo-fi stuff. It's too easy to half-ass/bullshit one's way through. I mean, cassette labels are cool and everything, I guess, but I can't tolerate bad music under a guise of "lo-fi." However, when done right, lo-fi is warm and romantic. Youth Lagoon did it best this year. He sings like Daniel Johnston, and his lyrics get an A+ for earnestness. He was a teenager just a couple years ago though. He
should
be making music like this. And we should be listening to it.
best track:
Seventeen
15. The War On Drugs -

Slave Ambient
Rock and roll record of the year. Can I even say that? Maybe that's like calling my half-sister my "favorite half-sister," just because she's the only half-sister I have... But no,
Slave Ambient
is awesome, even if I can't think of another rock and roll record that came out in 2011. Bob Dylan, Tom Petty, Bruce Springsteen and all of the classic rockers should be proud of The War On Drugs for this one. This album keeps their sound relevant.
best track:
Brothers
This is the closest thing on my list to country. And no, it's not really country at all. It's experimental indie folk, that should appeal to fans of country anyway. It's simple, sort of. It's chill, kinda. Alright, I'll just go ahead and say even after months of listening to this album, I have the hardest time describing it. And thus, I can't escape its greatness. There's something special going on here, and you have to just hear it to understand.
best track:
State / Meant
My favorite DJ gig every month is Rodan. I get to play tracks off of
Dive
, and this always makes me feel so so damn good. This is lush as fuck. Ghostly International is quickly becoming my favorite record label because of stuff like this. Electronic music is in a great place, thanks to artists like Tycho, Gold Panda, Phantogram, and the rest of their amazing roster. Take a drive through the city at night and tell me you don't feel in love with a girl when this music is on. So gorgeous.
best track:
Coastal Brake
12. Wilco -

The Whole Love
If this is number 12, then you know a lot of great music came out this year.
The Whole Love
is Wilco at their best. And this means, this is some of the best music in the world. They get their experimental game back on here, but never leave that front-porch-swing comfort with acoustic folk tunes. Like everybody already said, it is their best work since
Yankee Hotel Foxtrot
. That, and it's Beatles-esque at times. What more can a music-lover ask for? (well. yeah. see below.)
best track:
One Sunday Morning
11. Cities Aviv -

Digital Lows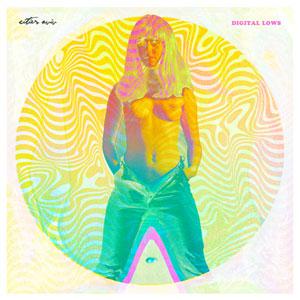 Cloud rap. My favorite new sub-genre of 2011. Get high on whatever you can and turn this shit up. For all of the terrible mainstream hip-hop out there right now, always have faith in the underground. And what's cool these days is that the underground is just a synonym for bandcamp. The serious rap guys are making good music and debuting it on the internet, not on the Billboard charts.
best track:
fuckeverybodyhere
Oh, the top 10 are missing. I'll get to those next week I guess.